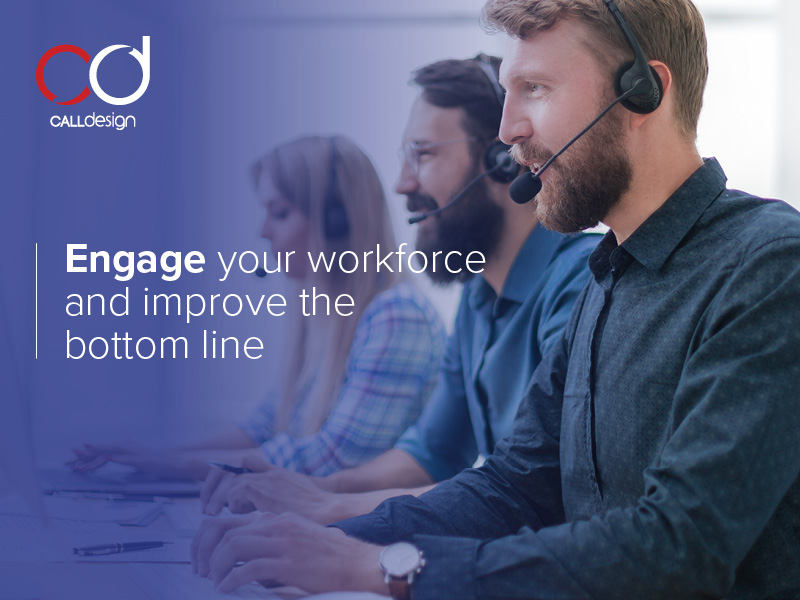 Managing a business in the current times, with online sales booming and working from home a reality, has never been more challenging. Rapid changes to operating models and sales channels have seen many companies build out their contact centres with new staff, while others have moved some of their retail staff to phone, chat, or messaging channels.
A big problem for all contact centres has been how to retain staff and reduce attrition. When you consider that replacing an employee will cost a business approximately 1.5x the annual salary (William G. Bliss 2004), you can see why turnover, or minimising it, is so important. Even the best performing contact centres have a turnover of about 10%-15% of staff per annum. If you are running a 1000 seat operation, this can mean a real cost of around $9,000,000 per annum in additional staffing costs. A poorly performing contact centre may have a higher turnover, making this even more expensive for the company.
So, what can be done to reduce staff turnover? Recent research (Zito et al. 2018) highlights three key dimensions that can impact turnover intentions:

All 3 of these directly feed into an employee's job satisfaction, which has an inverse effect on turnover intention. Other research (Ibrahim, Suan & Karatepe 2017) also finds that team leader support and self-efficacy impact an employee's work engagement and quitting intentions. With team leader support being critical to improve staff engagement and job satisfaction, how can this be done best with remote workers?
Technology has enabled contact centres to deflect simple calls from agents to self-service for years, and this trend continues in the current environment. However, what has been witnessed is that the calls for complex inquiries from customers have not decreased while technology has brought on more interactions. Most articles and research refer to much of these changes under the term Artificial Intelligence (AI), where interactions are triaged and then moved to self-service or agents, depending on the complexity. 
While agents have been relieved of repetitive tasks, other staff in the contact centre that manages the real-time changes to schedules and unplanned leave are still dealing with high volume, simple tasks such as shift swaps, adding sick leave, and moving breaks. Snedeker suggests that the automation of these tasks will lead to better engagement for staff in roles such as real-time analysts and workforce team leaders.
Robotic Process Automation (RPA) in the contact centre allows managers to automate repetitive tasks and monitor and automate staff's supervision to ensure they are providing the best possible customer service. Ad hoc changes to an agent's actions can highlight an issue before voice analytics can pinpoint this. By using RPA, the agents can be asked if they are OK and if they need help. If they answer that they do, then a team leader can reach out in real-time and assist them by talking through any issues and making the agent feel they are still part of the team. Little interactions like this with staff can be invaluable.
Another area to assist with engagement is to ensure that staff know and feel they are contributing to the company's results. This is where a performance management system that offers balanced scorecards for employees and managers can help. A research article by Sharma & Sharma (2020) found that companies can implement a balanced scorecard to manage risks better and use it for purposes such as: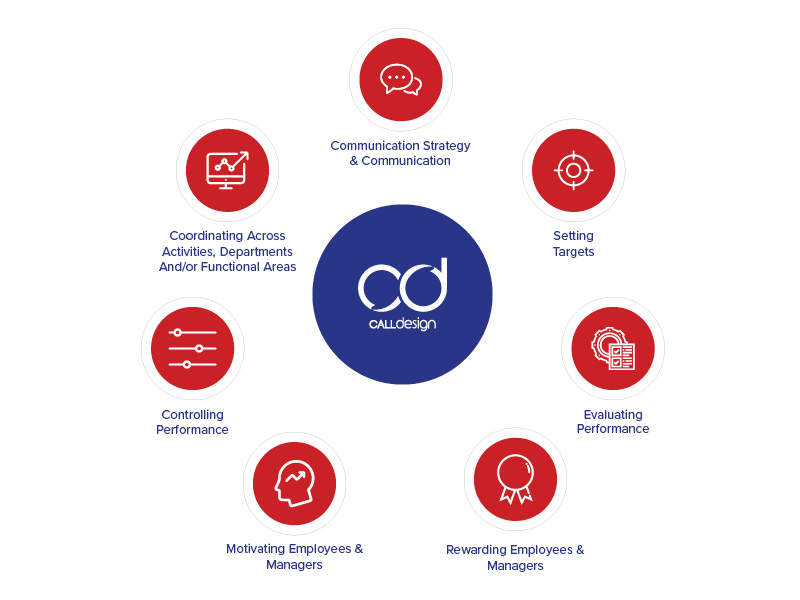 Conclusion
Lowering staff turnover in contact centres will significantly reduce operational costs with the cost of replacing each staff member that leaves being 1.5x the annual salary. To help reduce turnover, contact centres will benefit from improved employee/team leader interaction and autonomy and self-efficacy.
Automating more of the simple repetitive tasks of non-agent contact centre employees will help improve staff engagement in these roles and help them feel more valued and skilled. This is much the same as how AI and self-service have resulted in agents dealing mainly with complex transactions. Automation to monitor agents and staff in real-time and take actions using RPA will also deliver a better experience for staff while improving their feeling of being part of the team.
Finally, using a platform that enables your operations to monitor and report on employee and division performance aligned to strategy and even corporate social responsibility initiatives, using balanced scorecards, will help lift staff engagement and improve their feeling of self-worth.
Author
Darren Wathen, Account Director, Call Design
About Call Design 
Call Design is a leading provider of workforce management software solutions, providing contact centres with the insight they need to improve their operations. With our consultative approach, we develop a deeper understanding of your business goals and challenges. Our tools can empower your agents to provide your customers with better service and a better experience. We work with you to integrate a solution that meets the needs of your business. Contact Call Design today to learn how we can help you.