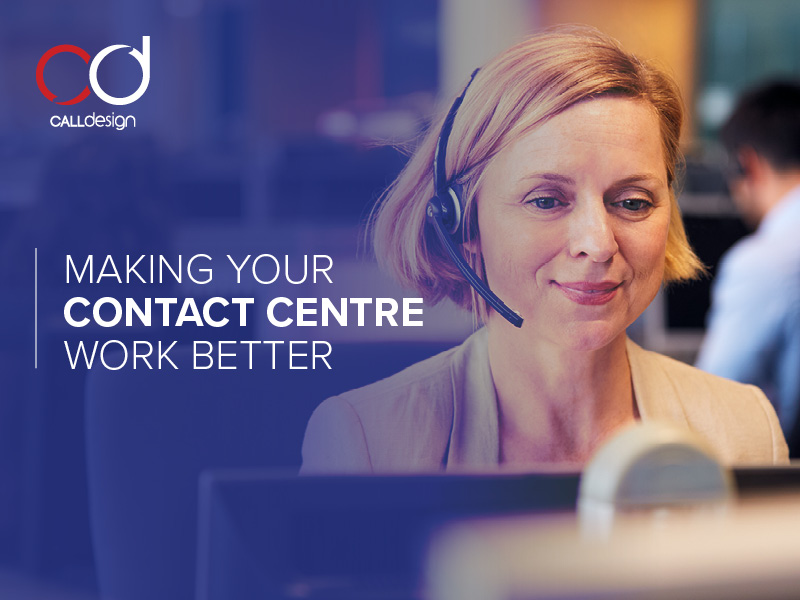 Contact centre changes are never an easy venture, but it's crucial to embrace an opportunity for change. While the world is slowly returning to normal after a global pandemic, now is the time to identify how your contact centre can be improved. For some organisations, there may be an influx of calls from customers asking about your services. Your team will need to be ready, so it's essential to streamline your operations to address the needs of your customers and provide the touchpoints that they are looking for in order for them to interact more effectively with you.
Providing a great customer experience
A multi-faceted and customisable customer support solution is vital during a crisis to provide a great customer experience. Customers often struggle to reach businesses at a time when they need them most. During the recent pandemic, some contact centres faced increasingly high volumes of calls, which caused longer hold times, reduced callback numbers and increased frustration for their customers. It's important to learn from this and to make the necessary changes to provide better support in the future. With the right tools and processes in place, your contact centre will be able to field the calls that are coming in better and continue to provide a great customer experience regardless of whether your staff are working from home or in the office.
How automation helps
Automation includes Interactive Voice Response, Chat Bots, and self-help applications (web browser or smartphone app-based). However, all automation needs integration to source systems to make it truly useful in providing benefit to a customer. With an IVR, customers can access business functions you choose to make available to them in order to take calls away from agents, and only send those calls to an agent when a customer needs more assistance than they can get from the IVR. Careful crafting of your customised menus and transactions gives your customers a choice to make their own decisions. Additionally, when needed, it can route your customers to specialised agents that can be ready to answer their questions without hesitation, based on the interaction that the customer has had within the IVR.
Proactive outreach for positive touchpoints
Depending on your industry, this crisis might be an excellent opportunity for your agents to proactively reach out to your customers to ensure them that your team is still available and standing by to assist them with whatever they need. Whether this is through an outbound dialler, email campaign, social media, or even a widespread text message, it's essential to establish that your company is still in operation and that your customer's needs come first.
Identify all touchpoints
Touchpoints are all the places online that your customers can interact with your brand. These touchpoints could range anywhere from adding a product to their online shopping cart, engaging with a post on one of your social media channels, opening an email, or interacting with the customer service chatbot on your website. Once you identify these touchpoints, you'll get some immediate insight into what the customer experience is. Are there too many? Maybe your company website is too complicated, requiring too many steps to get to a purchase or a download. If, on the other hand, you find that there are fewer touchpoints than you realised, it's time to create some new touchpoints on your website. It's all about balance and making sure that the right pieces are in the right place.
Improve your Workforce Planning capabilities
Making sure you have the right staff, in the right place, with the right skills, at the right time is an essential part of optimising the customer experience.  Unfortunately, it is something that is often not done well. Investing in the success of your workforce planning team is critical to achieving success.  When looking at ways to improve your contact centre, review both your Workforce Planning software functionality and the team's skills in both best practice WFM and using the tool.
How Call Design Can Help
Call Design is the ideal solutions partner for elevating the operations and processes of your contact centre. Our consulting and technology solutions empower your staff to improve the customer experience, giving your company the competitive edge you need. By improving your operations and giving your customers options, you are improving their experience with your brand. Contact Call Design today to learn how we can help you.