Is your contact centre prepared for success in 2021? Now is the time to shake ourselves free of the challenges from 2020 and embrace new trends and technologies for the new year. Equip your agents and staff with the tools and technology they need to focus on what matters most: your customers.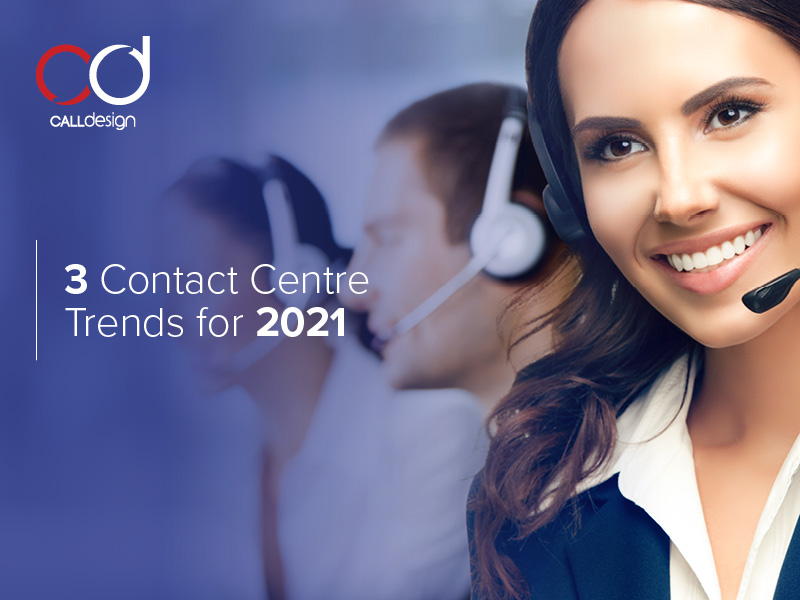 Utilize Real-Time Transcription
Real-time transcription can be used to study and enhance agent engagement, service, and information delivery with innovative artificial intelligence. While AI won't replace the human element of your contact centre, it can be used to gather data and information that can help your management team improve daily operations and coach agents on their performance. Additionally, it can actively track the customer journey and make suggestions based on the customer's needs and purchasing behaviour that your agents are speaking to. During these calls, AI can suggest specific products for your agents to upsell to customers.
Upgrade Old Technology
Updating legacy phone systems might be the best first step for your contact centre to make in 2021. Old technology could not only be hindering the success of your organisation, but it is likely also to be holding back the productivity of your staff. Equipping your team with the right tools will empower them to operate effectively and drive your customer engagement. For example, Performance Management software is a robust performance management system designed to improve agent efficiency and productivity, which can significantly extend beyond the contact centre. When your team is equipped with the tools and software they need, your entire organisation benefits.
Social Media
Most of your customers will be on social media, and a lot of them are probably following your accounts. This is a massive opportunity for your customer service agents to field questions, engage with your audience, and monitor audience activity. Use every point of interaction to improve and strengthen your brand's relationship with your audience. This is a direct line to your customers, where you can assess what they need daily.
About Call Design
Call Design is a leading provider of workforce management software solutions, providing contact centres with the insight they need to improve their operations. With our consultative approach, we develop a deeper understanding of your business goals and challenges. We work with you to integrate a solution that meets the needs of your business. Contact Call Design today to learn how we can help you.